Under the leadership of Sidonie Golombowski-Daffner, Chairperson and President, the Executive Leadership Team of AAA is responsible for overseeing business operations. Each member of the Executive Leadership Team represents a global function.
Executive Leadership Team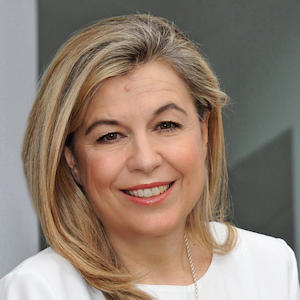 Sidonie Golombowski-Daffner, Ph.D., Chairperson and President. Sidonie Golombowski-Daffner was appointed Chairperson and President of Advanced Accelerator Applications (AAA), a Novartis company in October 2019. Prior to this, Sidonie was General Manager, Novartis Pharma GmbH Nürnberg and Country President Germany since 2017. In this capacity, she was also a member of the Supervisory Boards of Novartis Deutschland GmbH and Novartis Pharma GmbH, Country Executive Committee, Innovative Medicines Committee and Pharma Leadership Team Region Europe. As Country President Germany, Sidonie oversaw 7,500 associates across 12 sites, generating $3.9 billion in sales. During her tenure as General Manager of Novartis Pharma Germany, she led the marketing of products in Rare Diseases, Immunology & Dermatology, Neuroscience, Cardiology, Respiratory and Ophthalmology. Under her leadership, the team launched the first Cell and Gene therapy in the Pharma Division, Luxturna, for Ophthalmology. From 2014 to 2017, Sidonie served as Novartis Worldwide Franchise Head, Respiratory in Basel. She first joined Novartis in 2011, as Head of Primary Care for Germany. Prior to this, Sidonie spent 10 years at Sanofi and its predecessor companies, Sanofi-Aventis and Sanofi-Synthelabo in a variety of leadership positions with increasing responsibility across the pharmaceutical and generic sectors in Germany, at the corporate headquarters in France, and in the Asia-Pacific region. Sidonie first started her career as a management consultant at Roland Berger, where she spent five years advising pharmaceutical clients in the US, Europe, Russia and Japan. Sidonie holds a Ph.D. in Neuroscience from Ludwig Maximilian University of Munich (Germany) and has additional qualifications in Business Administration.
Caio Kugelmas is Chief Financial Officer for Advanced Accelerator Applications (AAA), a Novartis company. Prior to joining AAA, Caio held positions with various Novartis businesses over the past 12 years. Most recently, he was Vice President and Chief Financial Officer of Navigate Biopharma in San Diego, California, a Novartis-owned business established in 2017, following the Genoptix divestment. Caio has held various senior finance roles at Novartis, including Vice President and Chief Financial Officer of Genoptix; Country and Pharma Chief Financial Officer for Novartis Mexico; and Regional Chief Financial Officer for Novartis Animal Health. Before joining Novartis, Caio worked for Medtronic and GE Healthcare in financial positions of increasing responsibility. Caio holds a Bachelor's degree in Economics from Universidad Mackenzie in São Paulo, Brazil, and a Master's in Business Administration from the University of South Carolina in the U.S.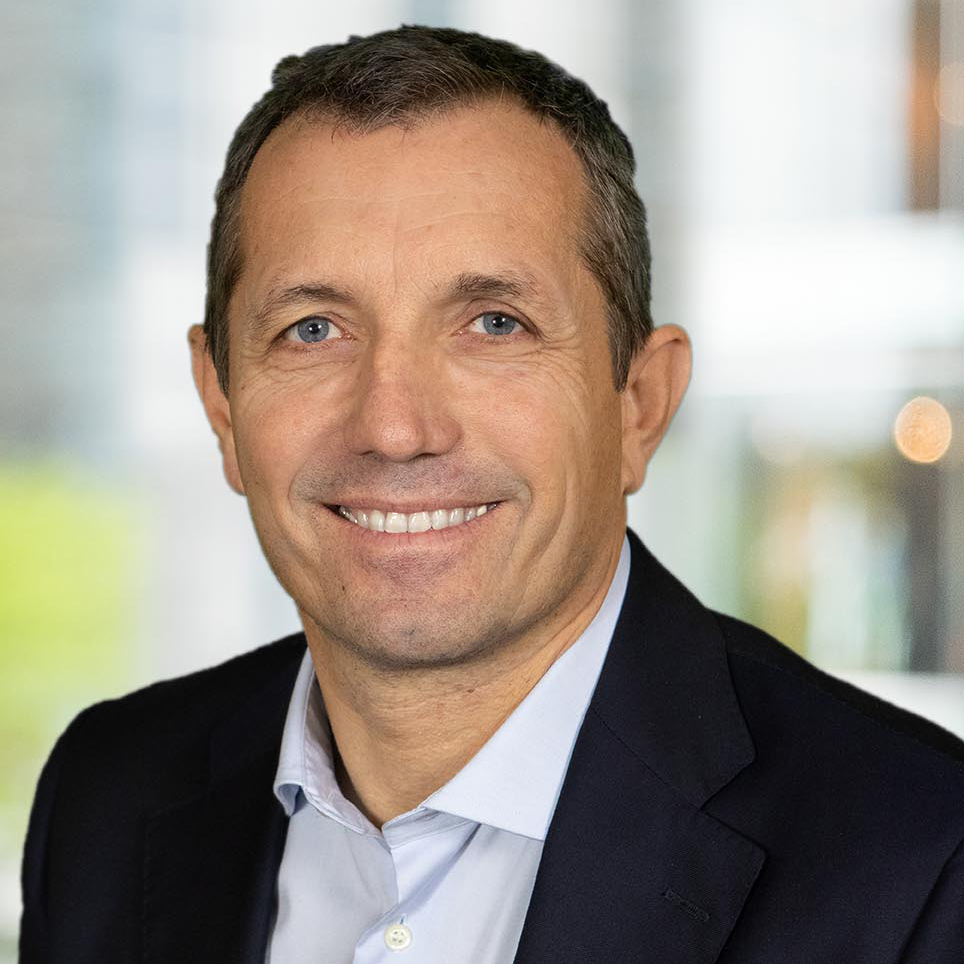 Riccardo Canevari was appointed Chief Commercial Officer of Advanced Accelerator Applications (AAA), a Novartis company in March 2020. Prior to this, Riccardo was Senior Vice President & Global Head, Breast Cancer Franchise, for Novartis Oncology since 2017.
As Franchise Head, Riccardo led global strategy and execution in the top nine markets for the global breast cancer franchise. He was also responsible for overseeing the launch of major breast cancer products, including KISQALI and PIQRAY.
From 2013 to 2017, Riccardo served as General Manager and Country President Greece for Novartis Pharma. In this role, he oversaw 500 associates in five business franchises, generating $600 million in sales. During this period, he maintained business continuity during a major financial crisis in Greece, achieving a best-in-class market penetration despite a volatile economic environment.
Prior to this, Riccardo was General Manager and Cluster Head for Novartis Pharma, leading a group of 10 Eastern European countries generating approximately $100 million in sales. During his tenure from 2011 to 2013, he delivered 7 percent top-line growth for the business and new product sales rose from 17 percent to 40 percent in 24 months through improved access, reimbursement and launch of new brands.
From 2005 to 2011, Riccardo served in country Business Head and Sales Force Head roles in Italy for Novartis Pharma and Ethicon, a Johnson & Johnson company. Before this, he held several Brand Manager positions with increasing responsibility at the Menarini Group, Novartis Pharma, and Novartis Oncology.
Riccardo holds a University degree in Pharmacy, Chemistry and Pharmaceutical Technologies from University of Pavia, Italy. He has also completed Executive Education coursework in marketing, finance, general management and leadership from the Wharton School of the University of Pennsylvania, Columbia Business School and Harvard Business School.
Germo Gericke, M.D., was appointed Head of Research and Development of Advanced Accelerator Applications (AAA), a Novartis company in 2018. Germo continues his role as a member of the Oncology Development Leadership Team at Novartis. Prior to joining AAA, Germo served as Franchise Global Program Head in the Oncology Global Development Unit of Novartis, where he led cross-functional development activities for compounds in full development and life cycle management. Prior to moving to Oncology Global Drug Development in 2008, Germo served in strategic, commercial and general management roles with increasing responsibility across a range of therapeutic and geographic areas. Germo joined Novartis in 2001 from McKinsey & Company where he was a member of the Global Healthcare Practice. Germo holds a Medical Doctorate from the University of Heidelberg. He studied medicine at Charité University Hospital, Berlin.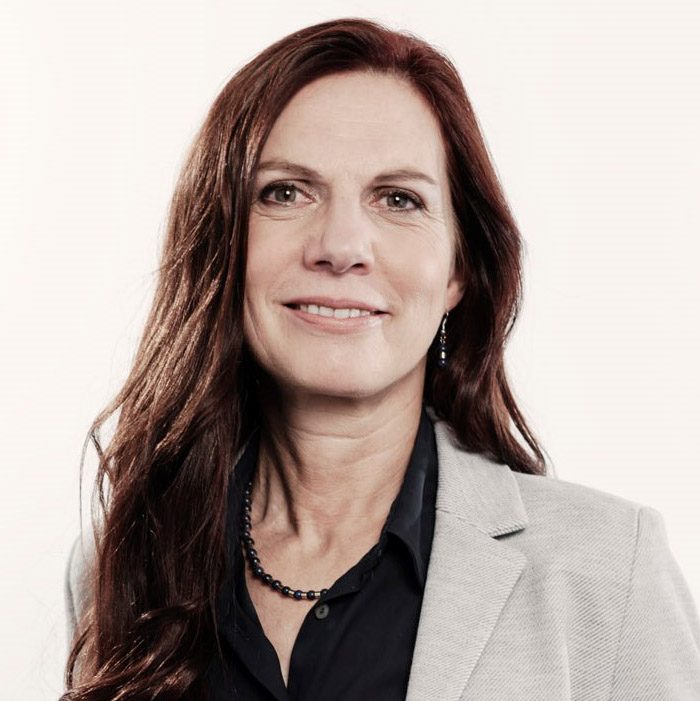 Ute Simon, Ph.D., joined Advanced Accelerator Applications (AAA), a Novartis company as Global Head of Medical Affairs in April 2020, following an ad interim appointment in January 2020.
Prior to this, Ute was Medical Director, Early Development & Scientific Relations, and Head Clinical Research for Novartis Pharma GmbH, Germany, since 2015. In this role, she supported the Pharma portfolio of Novartis by leading a team of 240 people across clinical development and medical affairs, with responsibility for all functional activities within clinical research, including investigator-initiated trials.
During her tenure with Novartis Pharma GmbH, Germany, Ute also served as the Ad Interim Chief Scientific Officer in 2019, with oversight for country Medical Affairs, field-based Medical Science, Medical Franchise, and Trial Regulatory teams, supporting over 100 studies per year for the German market.
From 2012 to 2015, Ute served as Cluster Head, Clinical Operations for Novartis Pharma GmbH, Germany, Austria and Switzerland. Prior to this, she was Group Head, Clinical Operations. Ute started her career as Lead Clinical Research Associate, Novartis Pharma GmbH, Germany, with a focus in Neuroscience and Immunology, from 2006 to 2009.
Since 2013, Ute has served as a Member of the Managing Board on several German academic and industry associations, such as the German Association of Research-Based Pharmaceutical Companies, the Paul Martini Foundation (promoting drug research and scientific exchange) the Bavaria California Technology Center and the Medical University of Brandenburg.
Ute earned her Ph.D., with honors, in Molecular Biology from Universität Halle an der Salle, Germany. She also studied biology and geography and holds a degree from Technische Universität Berlin.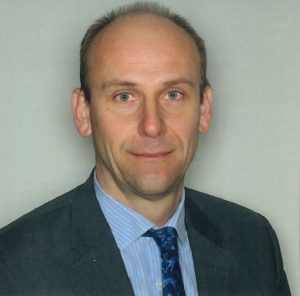 Philippe Dasse is Head of Technical Operations for Advanced Accelerator Applications (AAA), a Novartis company. From 2015 until August 2018, he also held the position of Deputy General Manager of AAA France (Headquarters). Philippe joined AAA shortly after the company was founded in 2002, as Responsible Qualified Person. One of his first mandates was to establish pharmaceutical production for PET Radiopharmaceuticals. Over the past 16 years, Philippe has held multiple roles of increasing responsibility across various functions, including production, regulatory affairs, pharmacovigilance, and quality assurance. He also built the RadioLigand Therapy Platform to meet EU and US regulation standards. Prior to AAA, Philippe worked at Tours Hospital for three years as Hospital Pharmacist and one year in an industrial pharmaceutical company as Quality Assurance Manager. Philippe holds a Doctor of Pharmacy degree from University of Reims, an academic diploma in Radiopharmacy and Quality Assurance from University of Pharmacy Tours, and a Master's of Science in bio-kinetics of markers from the University of Pharmacy Paris V. Philippe graduated from IMD eMBA program in 2019.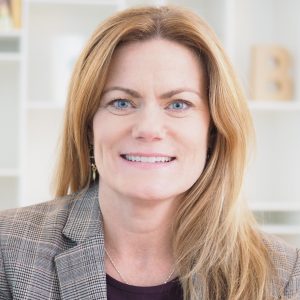 Katherine Betz-Doherty is Head of People & Organization for Advanced Accelerator Applications (AAA), a Novartis company. Prior to joining AAA in 2018, Katherine served as Head of Human Resources for three Novartis Group global functions (Human Resources, Communications & Advocacy and Global Health and Corporate Responsibility). In this position she partnered with leadership teams across the organizational matrix to embed talent, capabilities and a culture agenda. Since joining Novartis in 1999, Katherine has worked on multiple transformational efforts in the areas of acquisitions, innovative business models, and capability development while building people and patient centric cultures. From 2013 to 2016, she was Head of Human Resources for Genoptix, a molecular diagnostics lab and a start-up business acquired by Novartis. Before this she spent several years at Novartis Pharmaceuticals in compensation, talent management, organization development and lastly leading HR Business Partner teams in the Specialty Medicine and Business functions groups for the US General Medicine unit. Katherine started her career in Human Resources working with several well-known global leaders in high tech and consulting, including Dell Computers, Cap Gemini and Anderson Consulting. Katherine holds a Bachelor degree in Labor and Industrial Relations from Pennsylvania State University and a Master degree in Management and Organization Development from College of St. Elizabeth in New Jersey.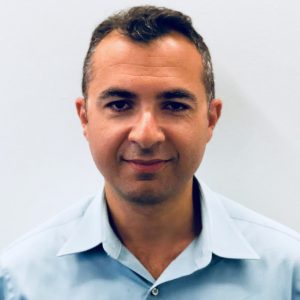 Leo Bronfman is Head of Legal and Compliance for Advanced Accelerator Applications (AAA), a Novartis company. Prior to joining AAA in September 2018, Leo spent three years at Novartis Oncology, where he was Director, Pharmaceutical Counsel and then Executive Director, Senior Pharmaceutical Counsel where he supported business development and licensing, alliance management and compliance functions. Before Novartis Oncology, Leo held the position of Senior Corporate Counsel for Sandoz U.S., where his responsibilities included legal support for business development and licensing transactions, product-related mergers and acquisitions and technical operations. After graduating from law school and prior to joining Sandoz U.S., Leo practiced law as a mergers and acquisitions corporate associate at various top law firms in New York, where he advised public and private companies on mergers and acquisitions, complex licensing and collaboration transactions, as well as general commercial and finance transactions Leo holds a Juris Doctor degree magna cum laude from Fordham University School of Law, and holds a Bachelor of Science degree magna cum laude from Hunter College, City University of New York.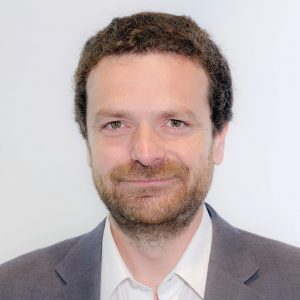 Jordi Vall-llossera is Head of Quality Assurance for Advanced Accelerator Applications (AAA), a Novartis company. Prior to joining AAA in 2018, Jordi served as Global Head of Supply Chain Quality Assurance for Novartis. Before this he was Head of Pharma Supply Chain Quality Assurance and Responsible Person for the Distribution licenses for Novartis Pharma AG and Novartis Pharma Services AG. From 2014 to 2015, Jordi held the position of Global Quality Process Lead for within the Novartis Pharma Quality organization and from 2010 to 2014, he was Global Quality Operations Manager for Products. Jordi first started his tenure at Novartis in 2005, as a Quality IT Manager at a manufacturing site in Spain and moved to Basel in 2009, to oversee the implementation of a Laboratory Information Management System at all Novartis Pharma manufacturing sites. He spent the first five years of his professional career as a Quality Management and Business Consultant specialized in operations and information technology at Accenture (Anderson Consulting) and in private practice. Jordi holds a degree in Technical Agricultural Engineering from the Polytechnic University of Catalonia and a degree in Agronomical Engineering from the University of Lleida, both in Spain. He has also completed a special Quality Management Program at the Escuela Organizacion Industrial in Barcelona, Spain.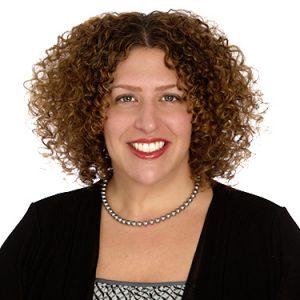 Rachel Levine is Head of Communications and Patient Advocacy for Advanced Accelerator Applications (AAA), a Novartis company. Prior to joining AAA in 2016, Rachel spent eight years at Cleveland BioLabs, Inc., a publicly traded biotechnology company, as Director of Corporate Development and Communications and then as Vice President of Investor Relations. During her tenure, she led financing activities, investor and media relations, and internal communications, and supported business development and government relations activities. Rachel has specialized in the healthcare sector (including biotechnology, specialty pharmaceuticals, managed care, healthcare services, and medical device and delivery) since 2000. From 2005 to 2007, Rachel served as Managing Director for Grayling, a global integrated communications firm and division of Huntsworth PLC. Before this, she was Managing Director at The Anne McBride Company, a global investor and public relations advisory. Rachel holds a Bachelor's of Business Administration, with honors from the University of Massachusetts (Amherst, MA).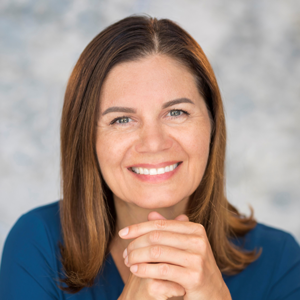 Elzbieta Obielecka is Head of Strategy Executive Leadership Team. Elzbieta Obielecka was appointed Head of Strategy for Advanced Accelerator Applications (AAA), a Novartis company in November 2019. Elzbieta has over 15 years of cross-functional, international experience in the pharmaceutical sector. Prior to joining AAA, Elzbieta was Director, Finance and Business Planning, Worldwide Markets at Celgene since 2017. In this position, she provided strategic and financial guidance, as well as risk and opportunity assessment to leadership of Hematology-Oncology and Immune-Inflammatory franchises, representing a portfolio of more than $5 billion. Elzbieta first joined Celgene in 2014, as Associate Director, Europe, Middle East and Africa Finance & Business Planning. From 2012 to 2014, Elzbieta worked at Alcon Management SA in Geneva. She started as Commercial Manager, Distributor Markets, where she led strategy implementation and the integration process across Ciba Vision distributors after the Novartis∕Alcon acquisition, and then became Brand Manager, Daily Contact Lenses for Europe, Middle East and Africa within the Vision Care Franchise. Before this, Elzbieta worked at Ciba Vision Poland, where she was Commercial and Marketing Manager, International Distributor Markets from 2008 to 2012. Elbieta first started her career in the pharmaceutical industry in 2003, as a Sales Force Representative at Berlin Chemie-Menarini and then later at Novartis Consumer Health. Elzbieta holds a Master of Science in Nuclear Physics from the University of Lodz and additional qualifications in Business and Management from the Warsaw School of Economics (SGH), both in Poland.